Monsoon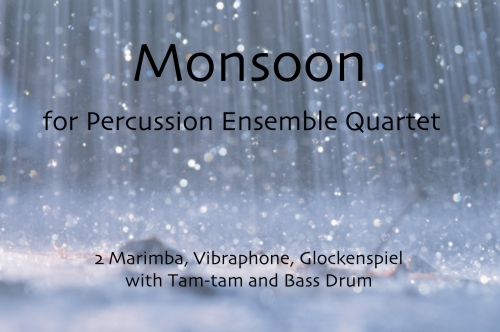 for Percussion Ensemble Quartet (2 Marimba, Vibraphone, Glockenspiel with Tam-tam and Bass Drum)

The piece is inspired by a trip that I took to Thailand a few years back. While I was there, I got to witness the first rains of the Monsoon season. I saw the landscape change almost instantaneously from a dry, cracked land to a flooded marshland. I wanted to reflect that volatility in my music. There are also several programmatic aspects of rain included in the piece, such as the syncopated rhythms and the presence of a bass drum to represent thunder.

I composed this Percussion Quartet for four percussionists on mallet instruments (And a couple of miscellaneous percussion instruments). It was premiered by the Pepperdine University Percussion Ensemble.
| | |
| --- | --- |
| | Click to view video |