What's New?
Several Exciting Announcements!
— I had the privilege of giving a presentation of my research on Music and Meaning,
When Music Speaks
, at the Society of Composers Region VI conference at UT Arlington! It was a blast and a stimulating exchange of ideas.
—
The Illumina Sextet
has been chosen out of a selection of over a thousand entries for the Ensemble Mise-En Music Festival 2017! Stay tuned for further details coming soon.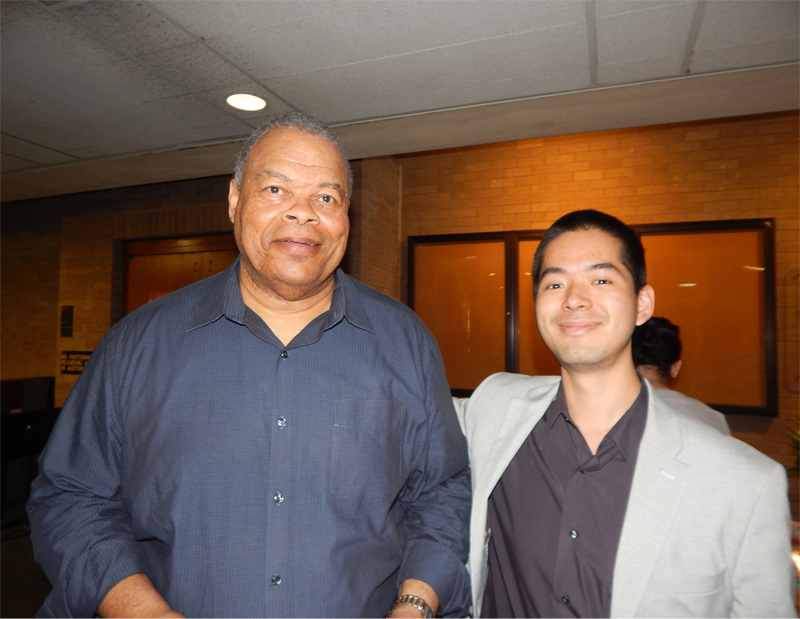 — In finishing up my Master's composition degree, I gave a recital that included the world premiere of my Master's thesis,
Righteous Among the Nations: The Story of Ho Feng-Shan
. I had the honor of featuring the phenomenal voice of Baritone Donnie Ray Albert (pictured above) on this powerful piece.
— Last, but certainly not least, I am thrilled and honored to announce that I have accepted a position in the doctoral program at the University of Texas at Austin composition department! I look forward to the exciting projects and collaborations I'll be able to achieve at the DMA level in the excellent and eminent Butler School of Music.